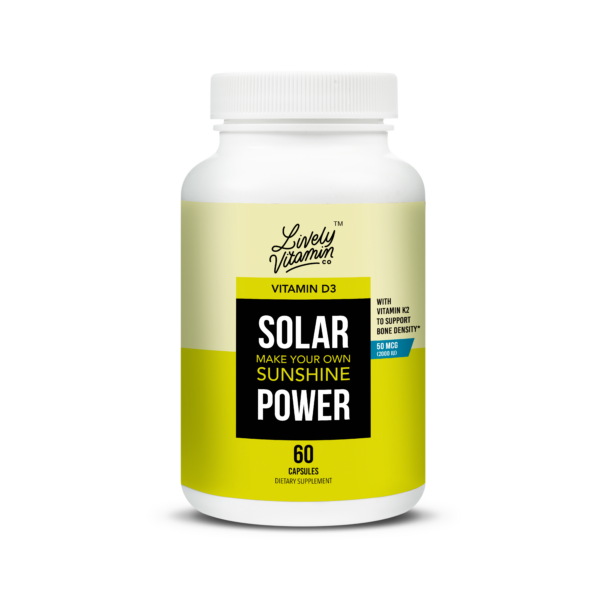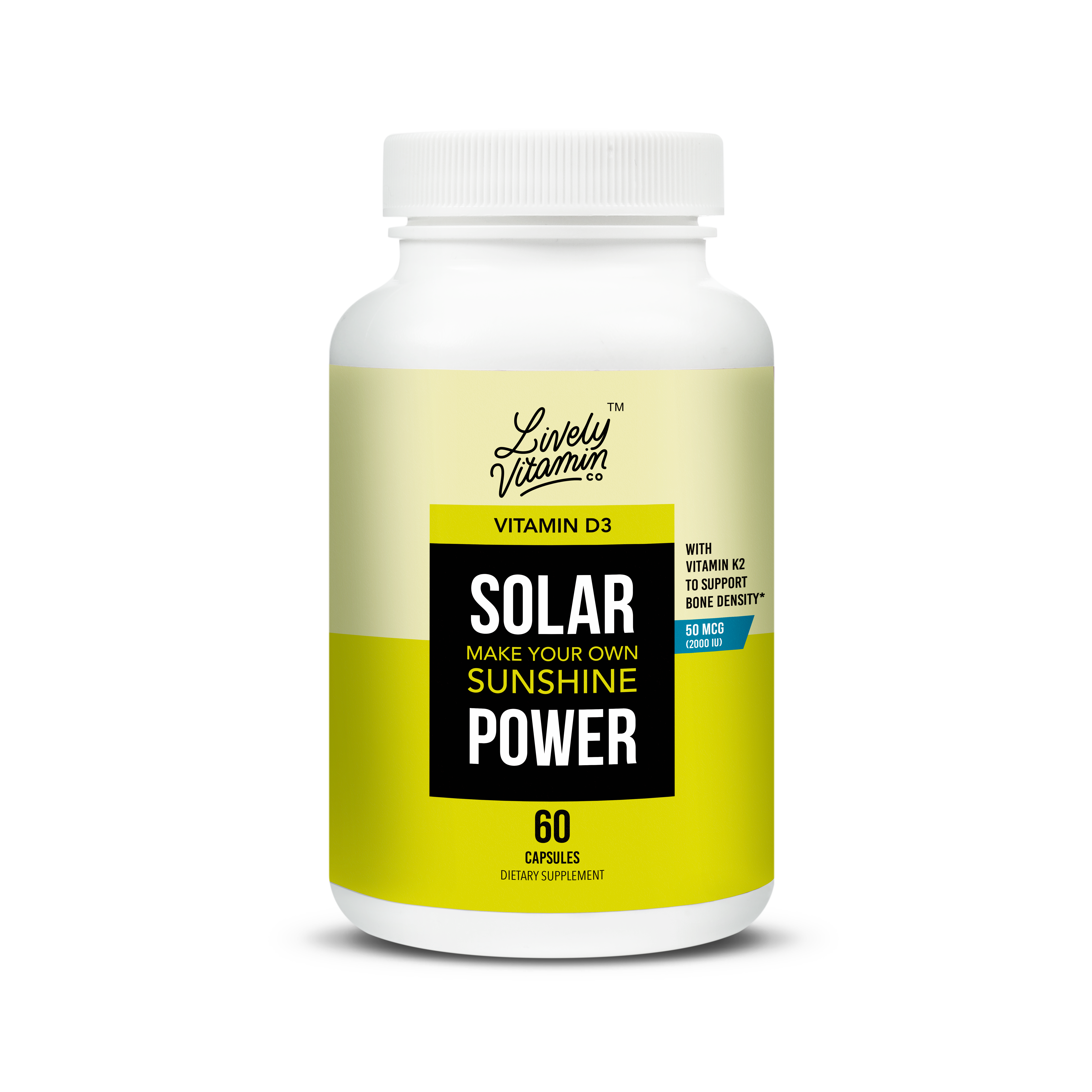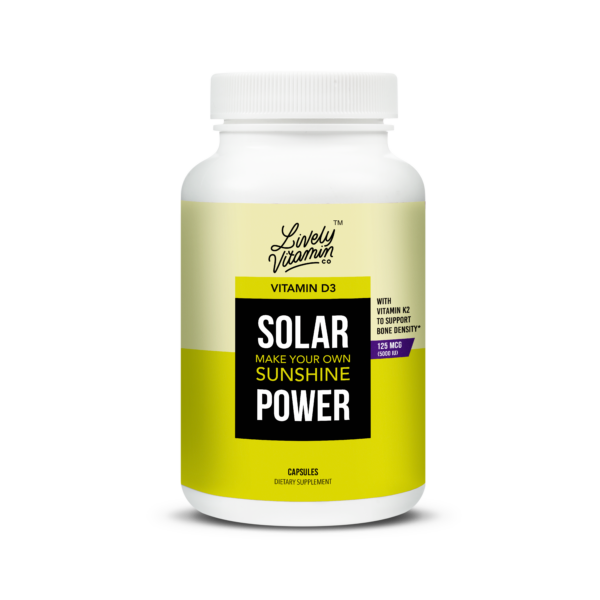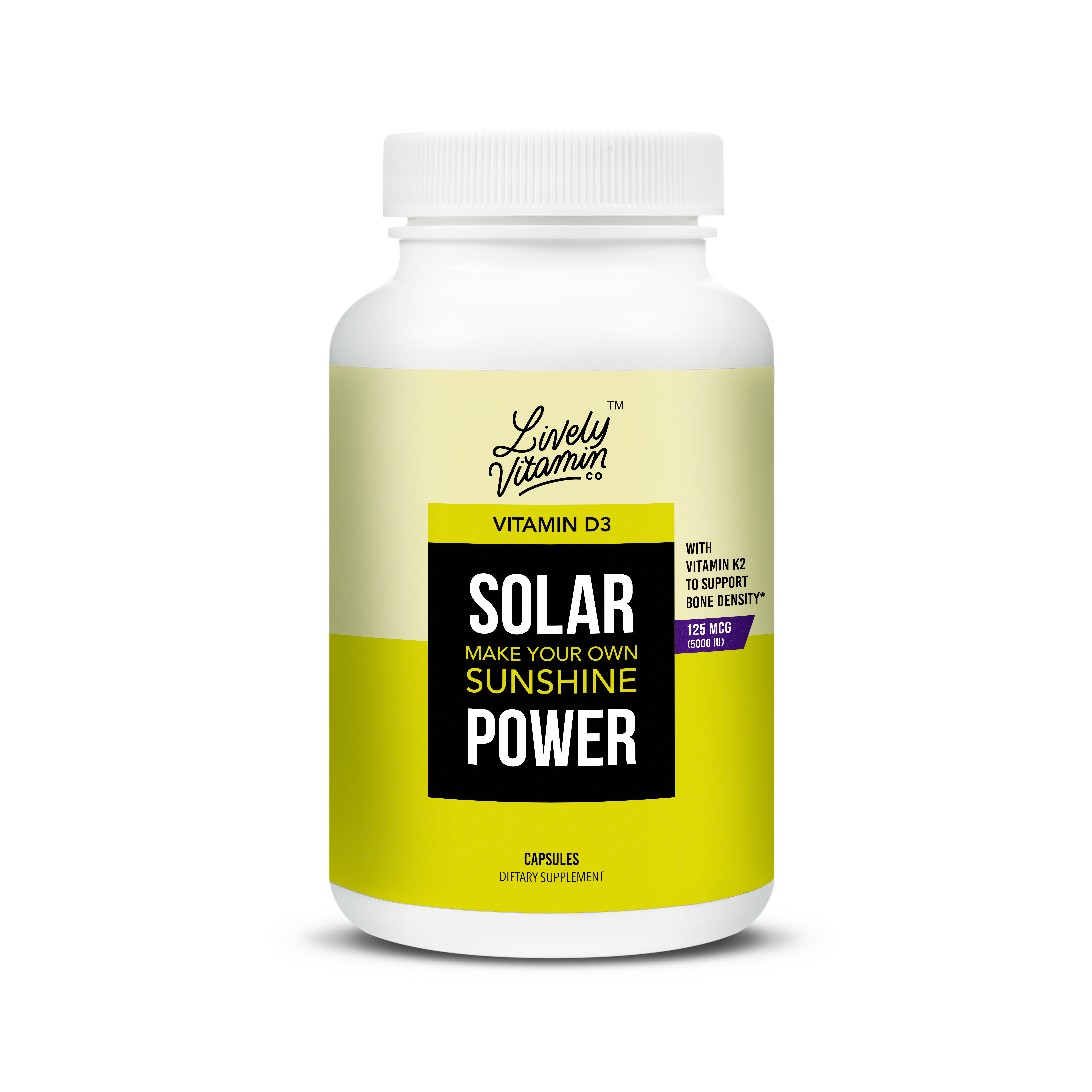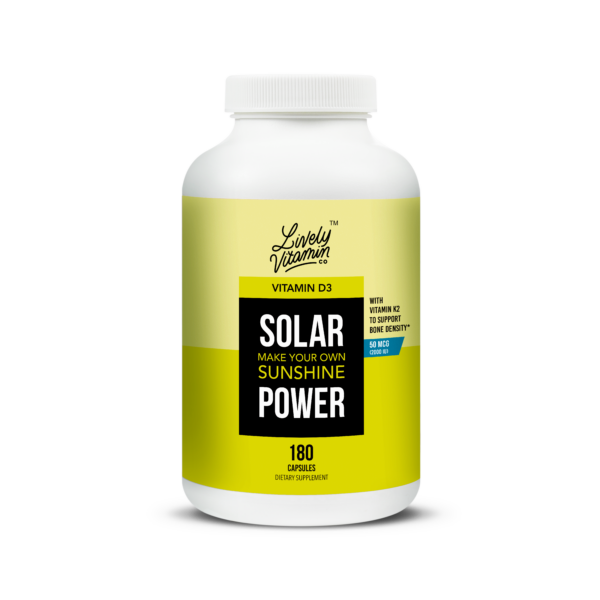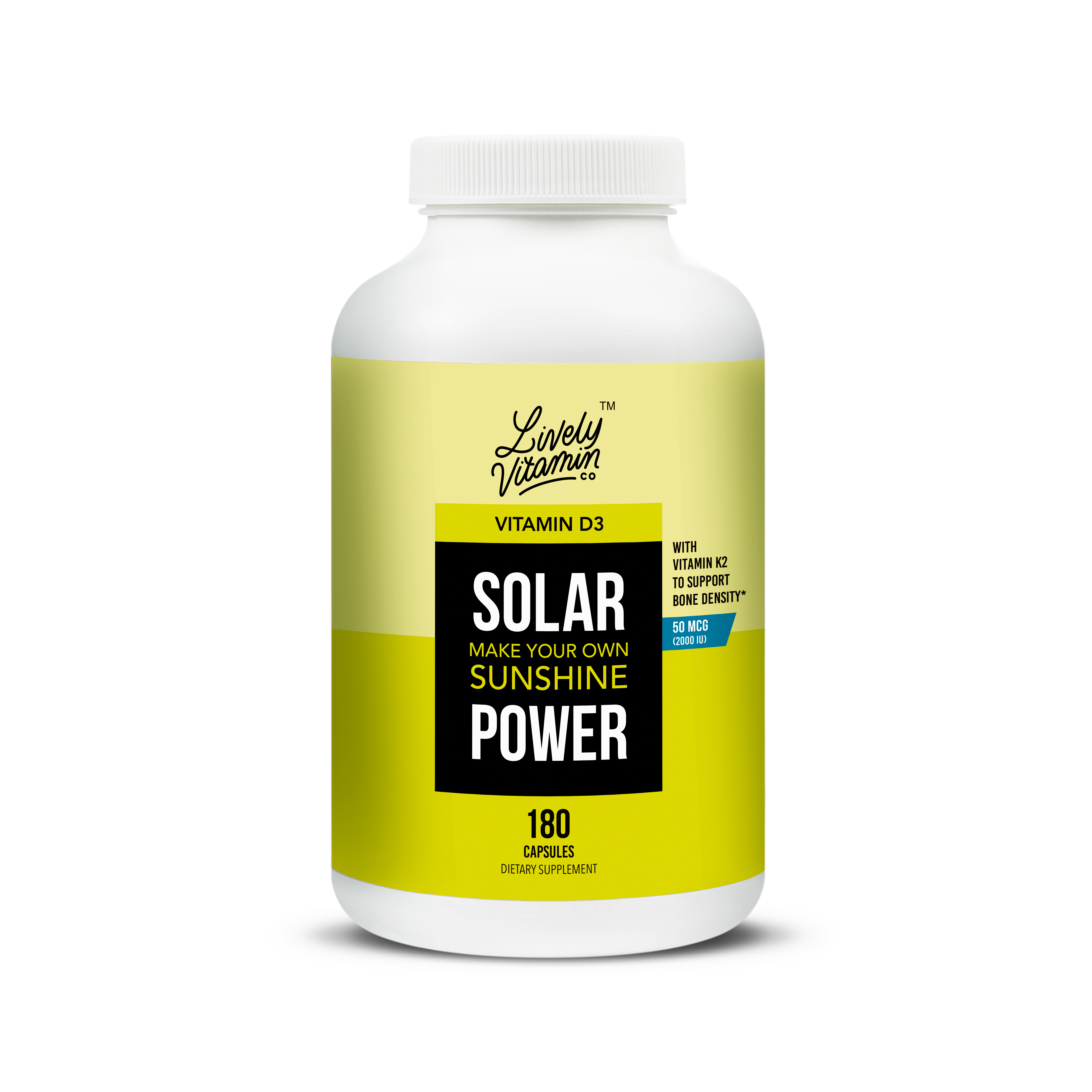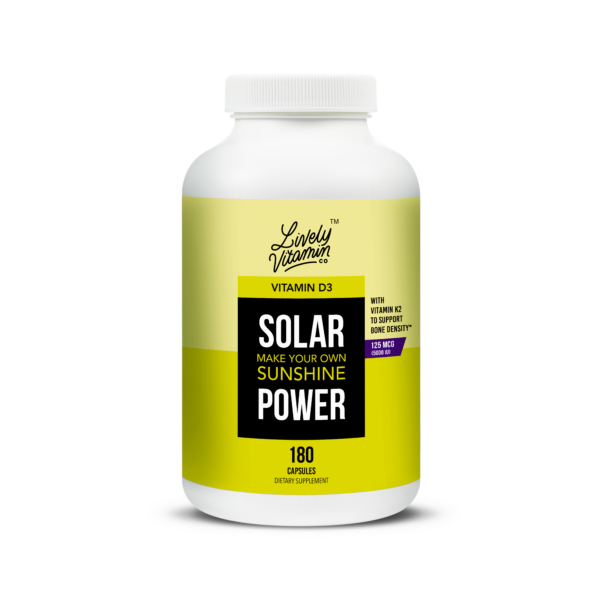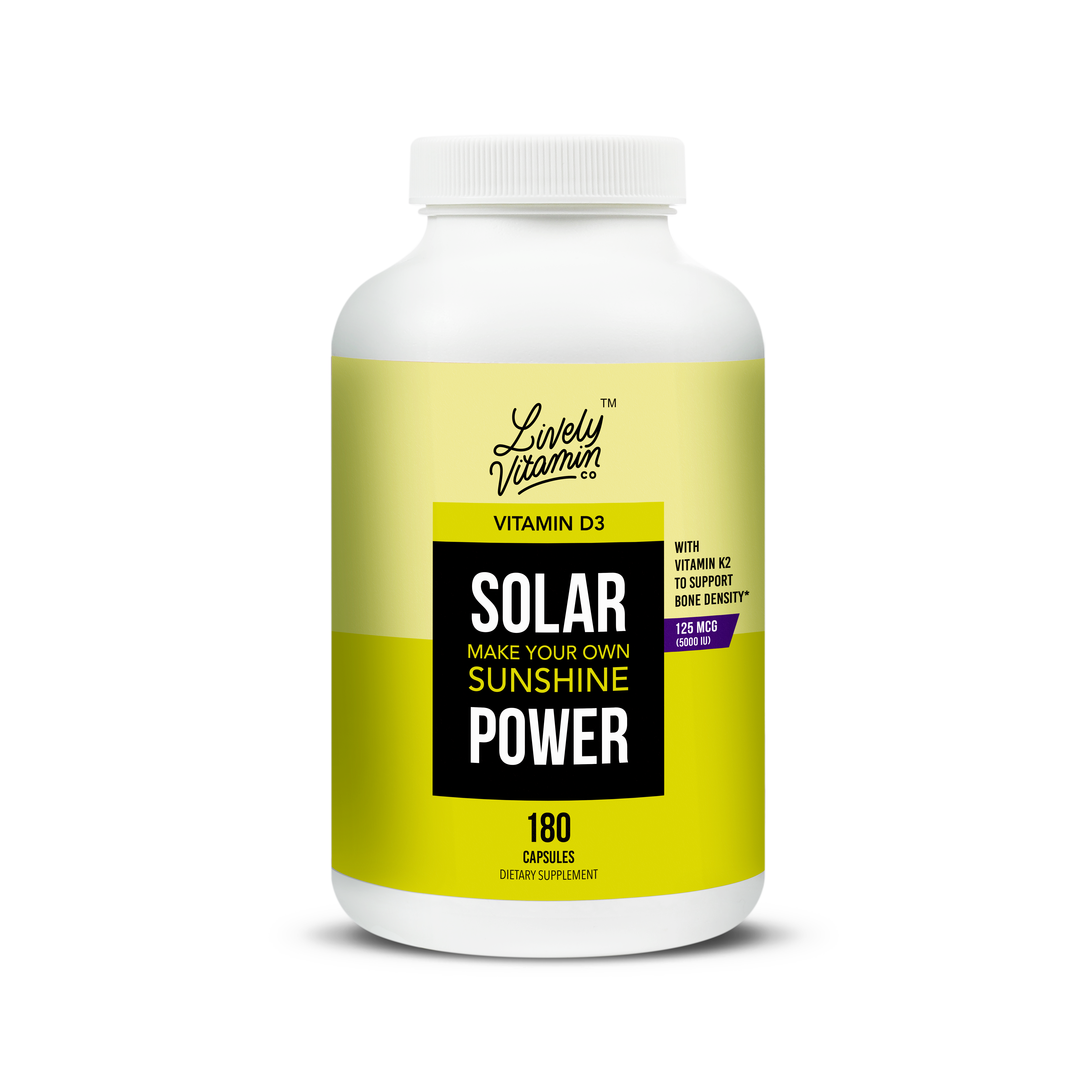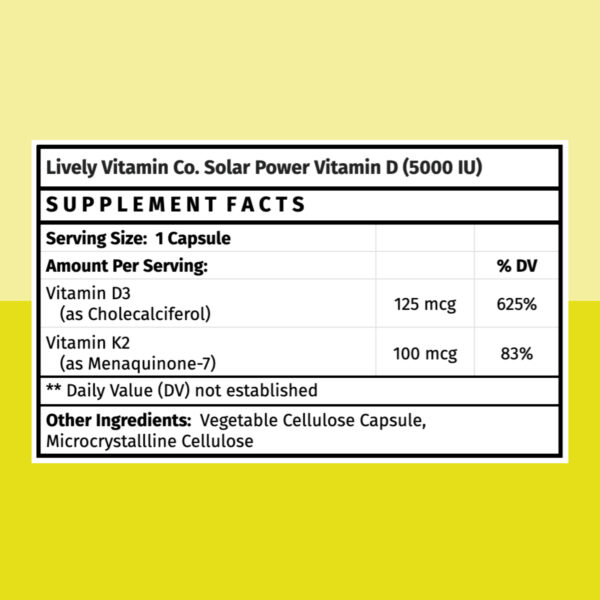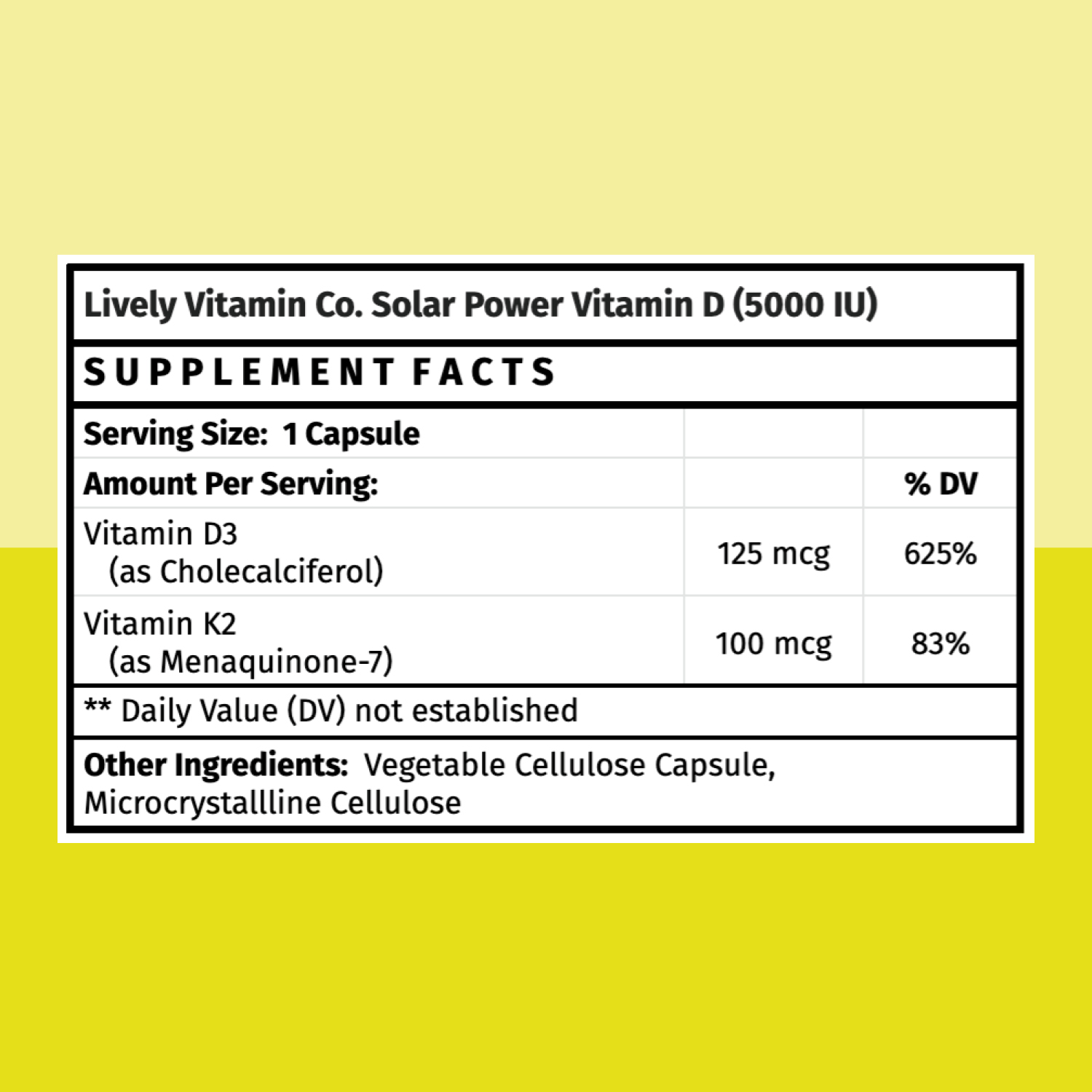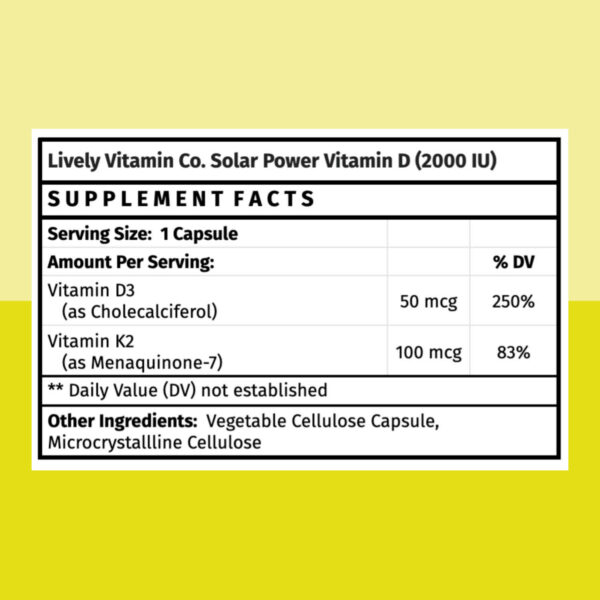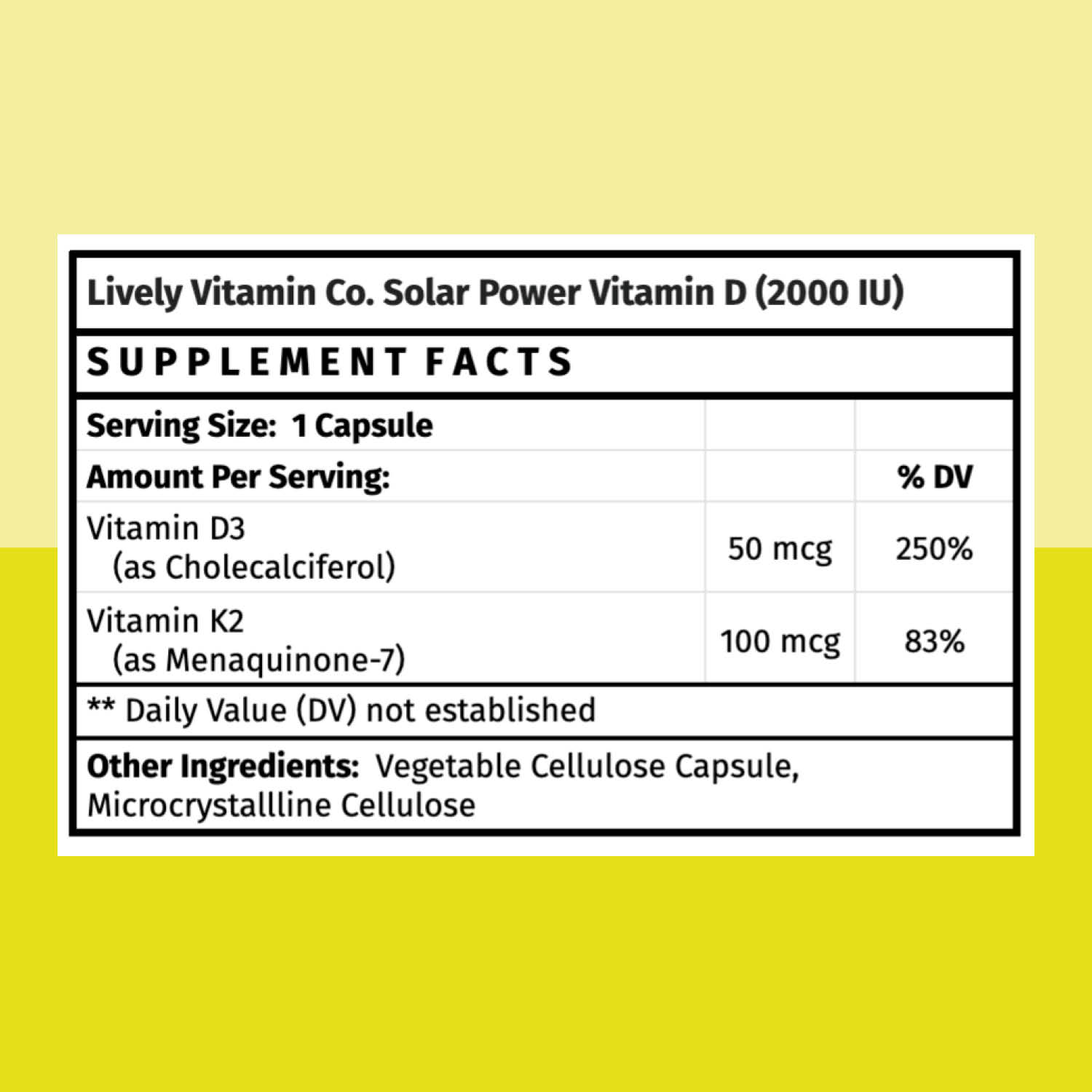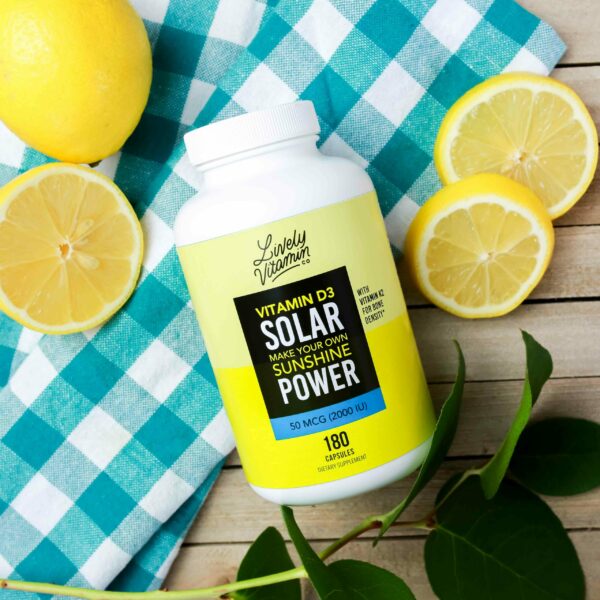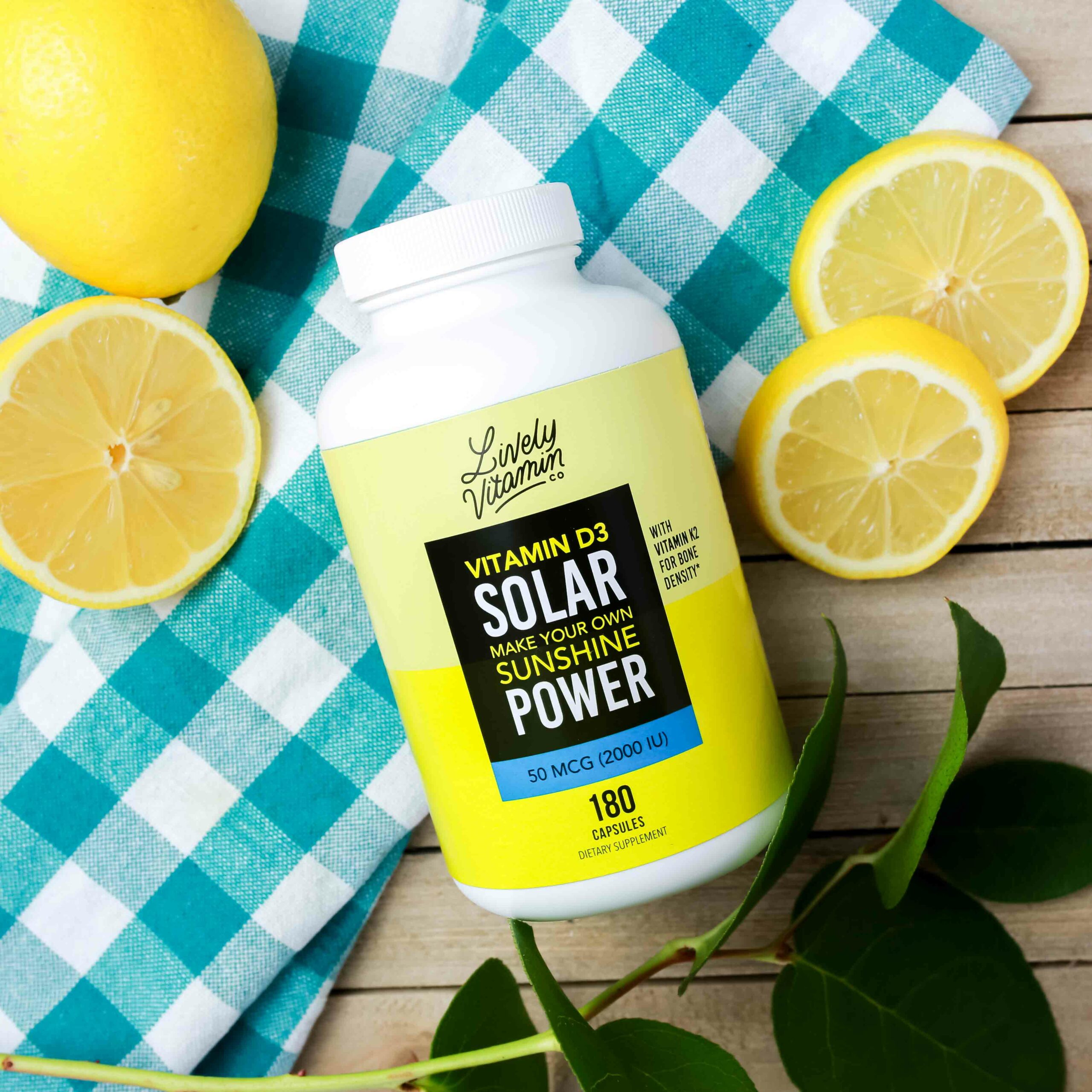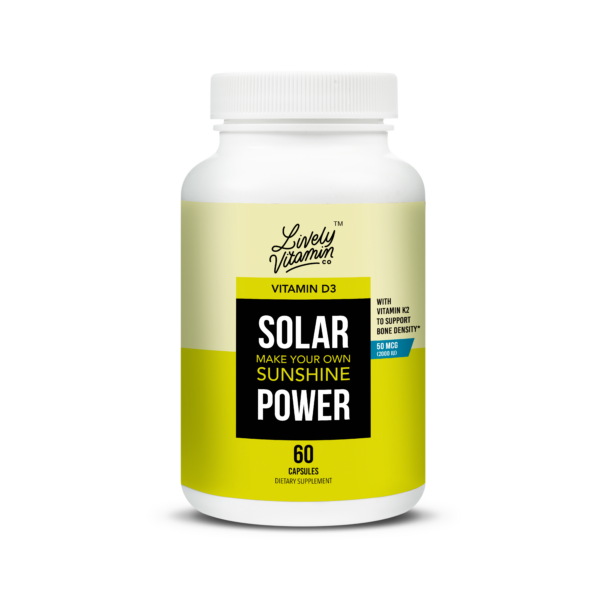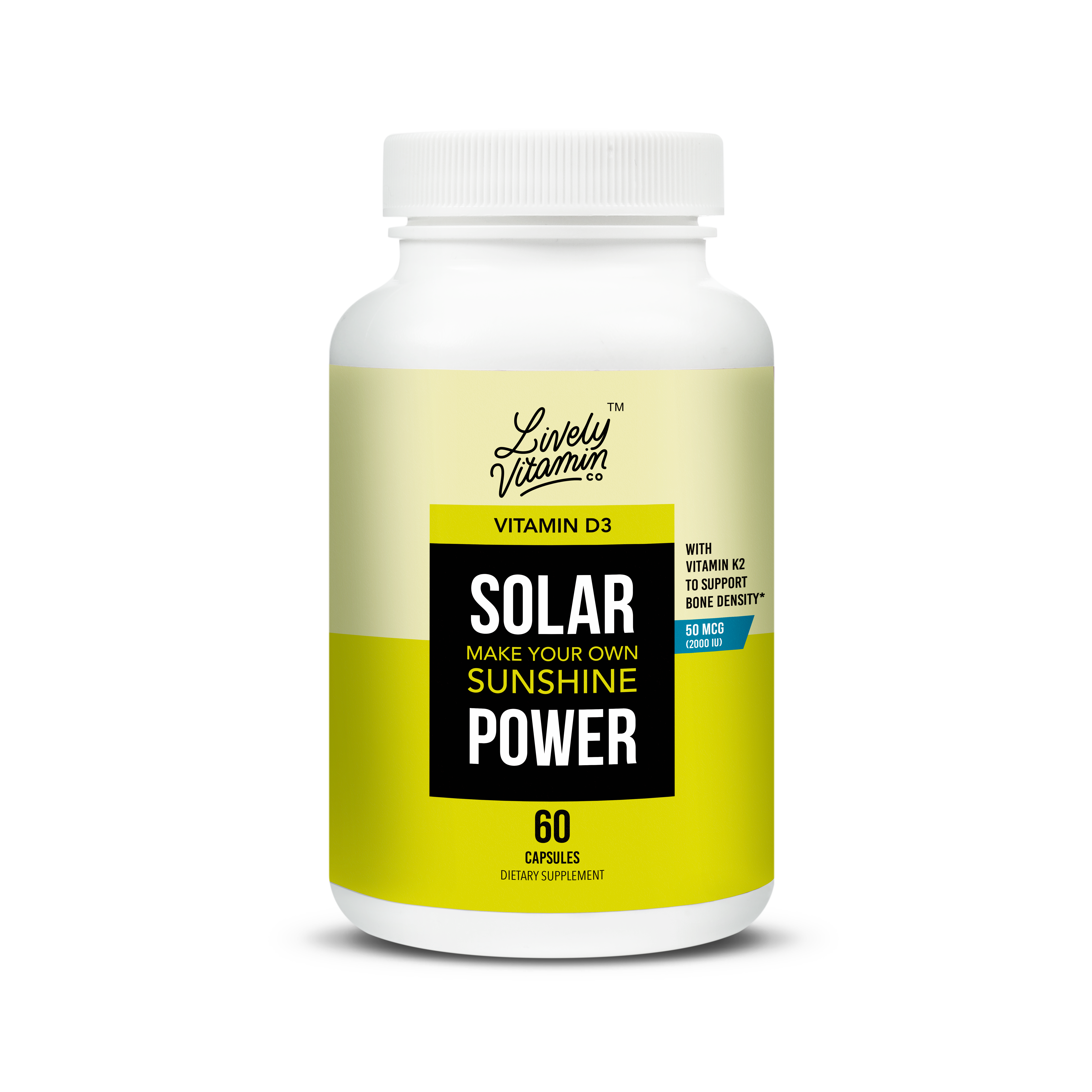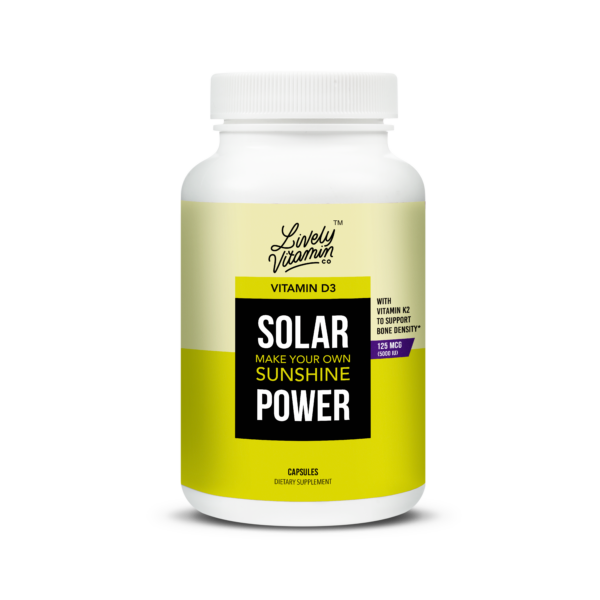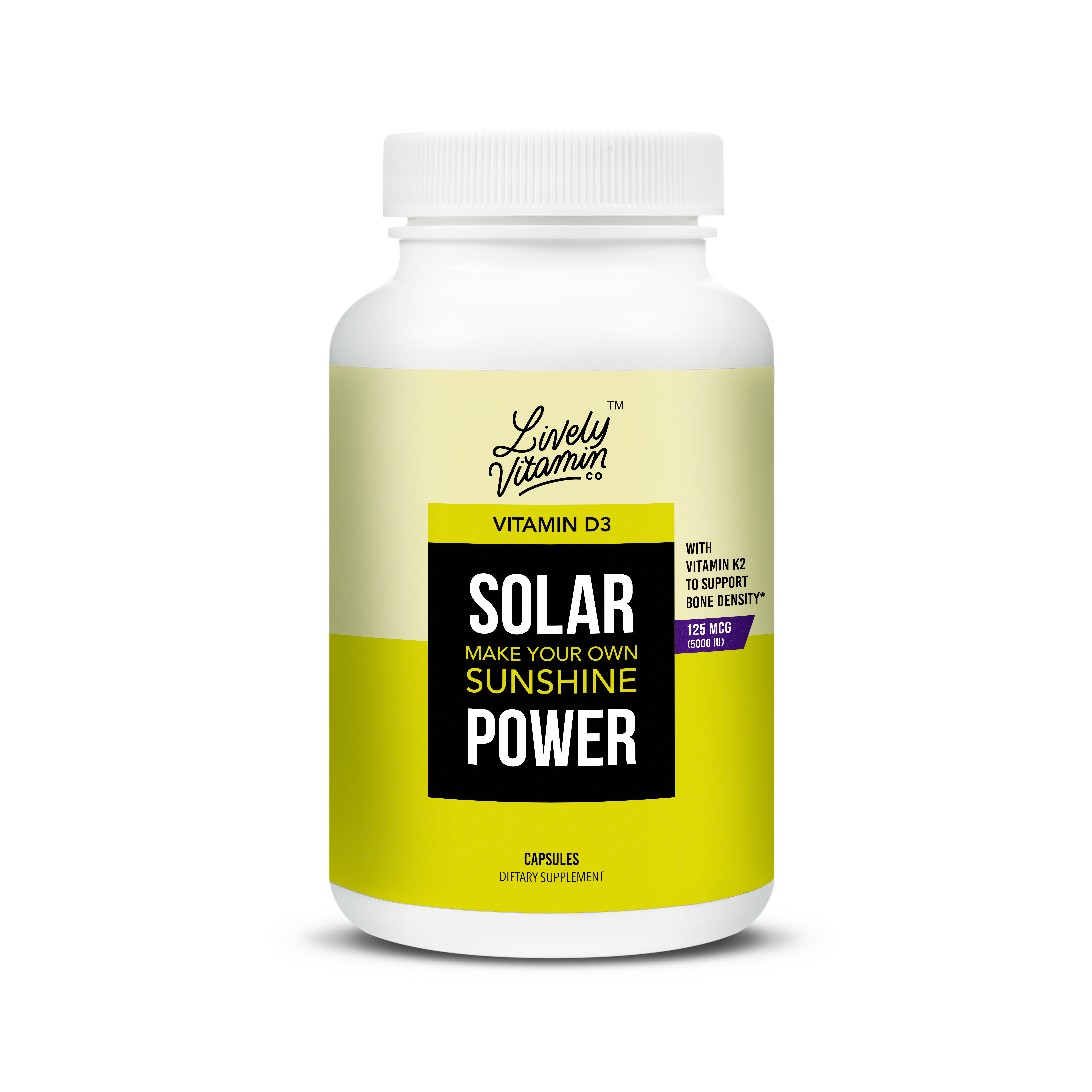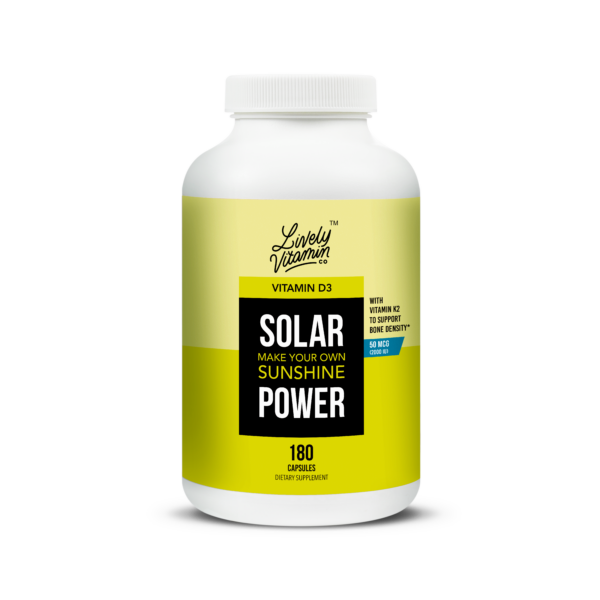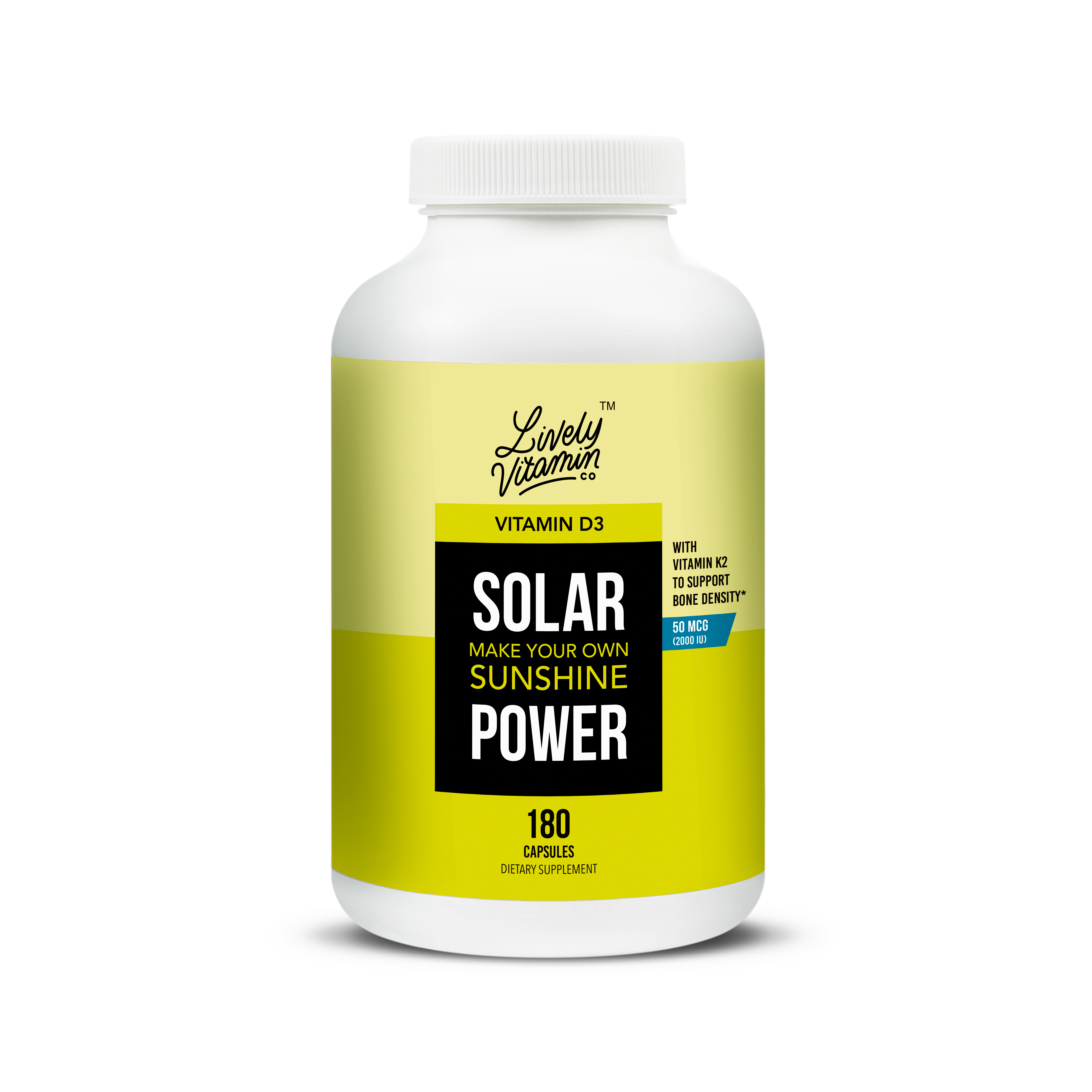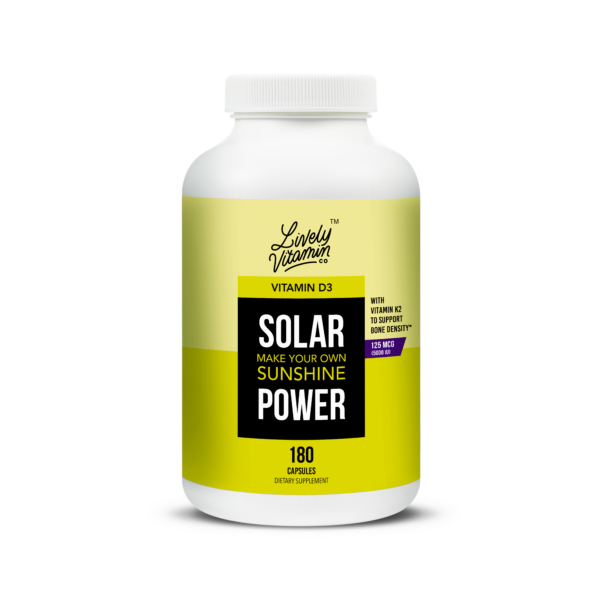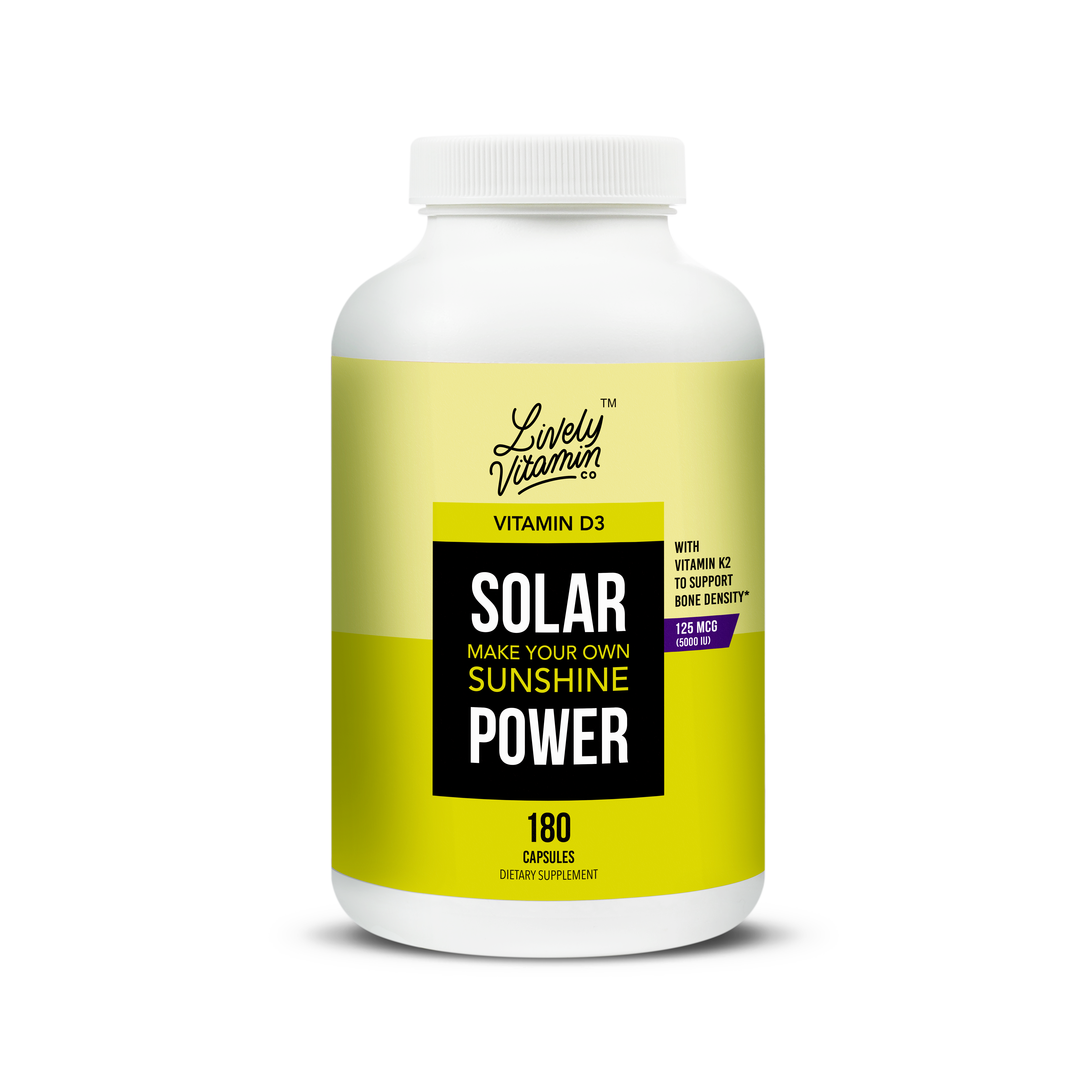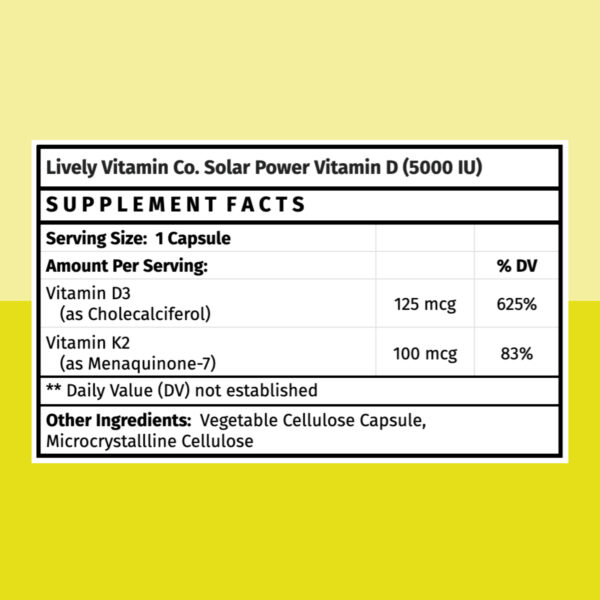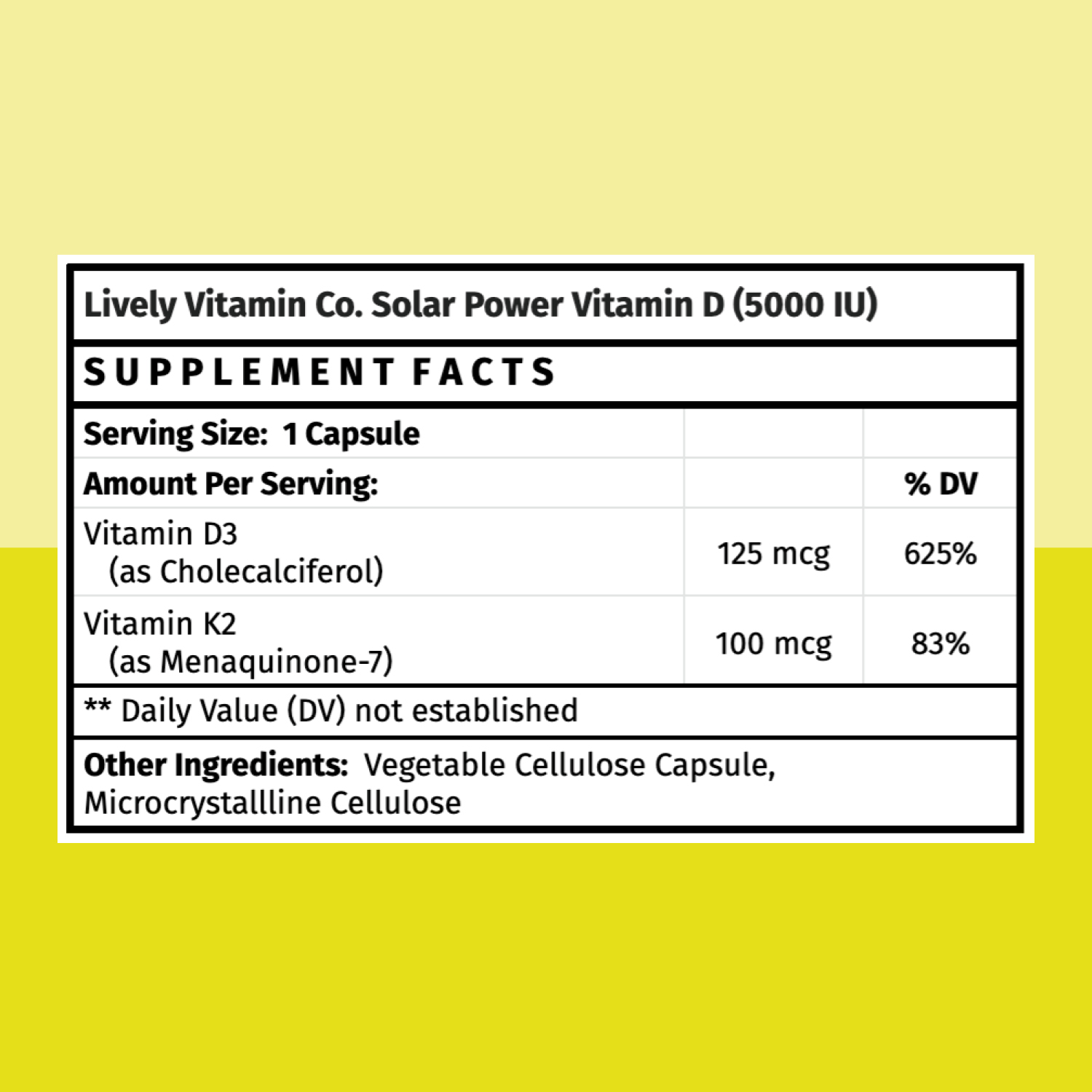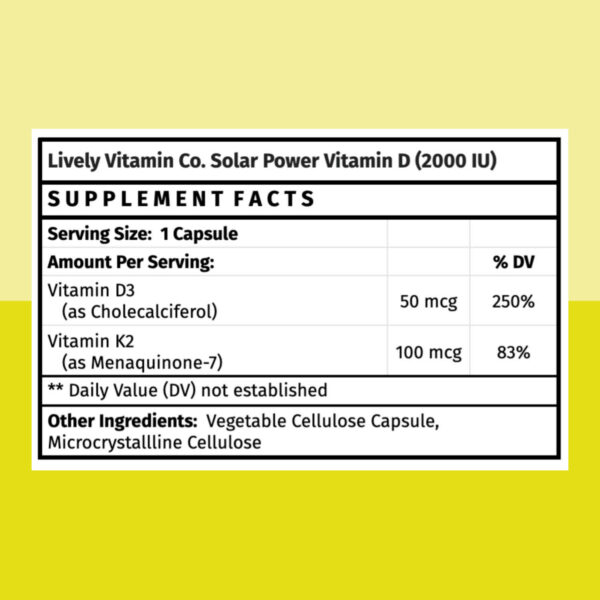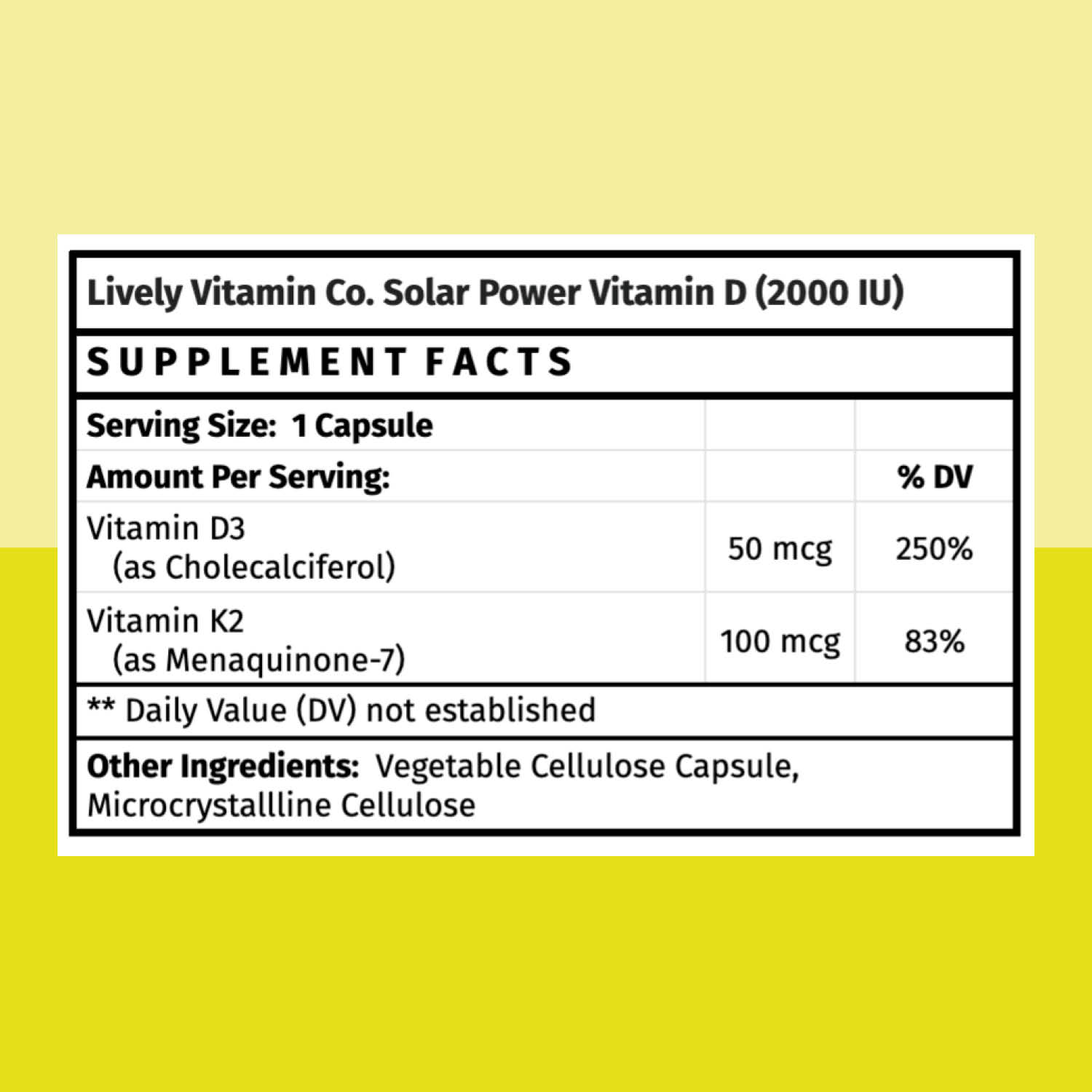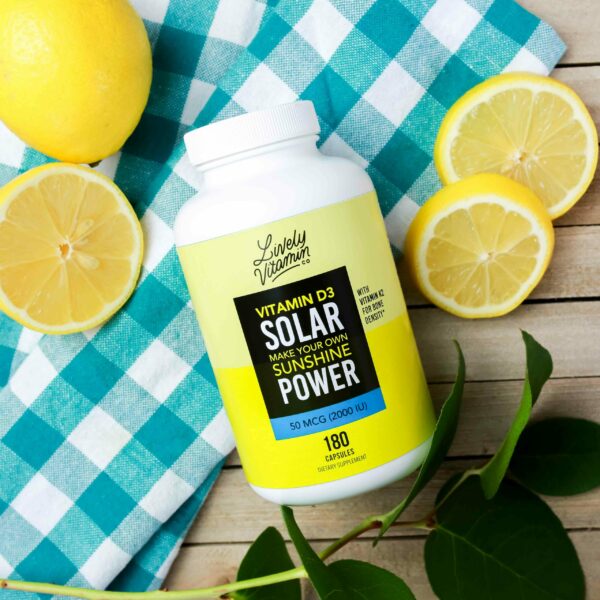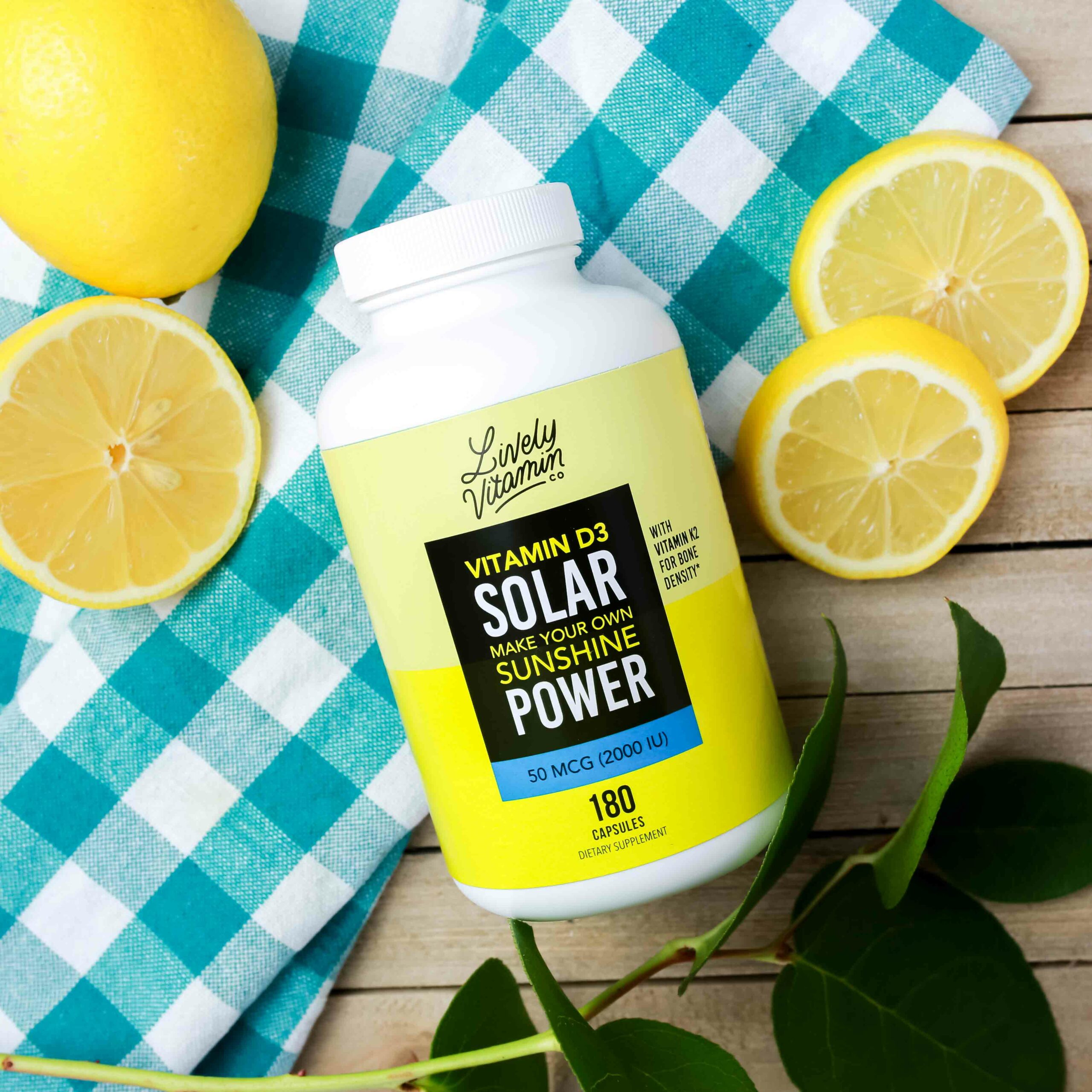 Solar Power
Time to make your own sunshine! This Vitamin D supplement delivers the highest absorbable forms of bone-supporting Vitamins D and K. 
Enhances mood and brain function*

Promotes healthy bones*

Offers support for a healthy nervous system*

Boosts heart health*

Promotes a healthy immune system*
Stay powered up, no matter the season! Solar Power combines vitamins D and K for the most bone-supporting, immune-boosting, and brain-protecting benefits. It's the best vitamin D supplement to keep you healthy and happy, all year long!
Your body creates vitamin D when your skin is exposed to natural sunlight. Amazing, right?! Meanwhile, you need to obtain vitamin K through the foods you eat. It's typically found in green vegetables like spinach and broccoli. Many people are deficient in both vitamins — even those who eat a balanced diet and get plenty of sunlight. Yet, vitamin D and K both play vital roles in just about every system in our bodies!

So, how do we combat vitamin D and K deficiency? By creating our own sunshine! It's essential to support our overall wellness with a high potency vitamin D and K supplement. What is the best vitamin D supplement for the job? That's easy: Solar Power! It combines the best form of vitamin D and K so your body can easily absorb it and reap its benefits — and there are many! The best part? These vitamins are in their most bioavailable forms, vitamin D3 and K2, for optimal absorption and maximum effectiveness. 
Vitamin D3:
Boosts the body's absorption of calcium for stronger bone density.*

Strengthens immune health so you can stay protected against seasonal sniffles!*

Promotes healthy growth and development in kids and adults.*

Sharpens cognitive function and boosts mood!*

Assists in maintaining a healthy nervous system response.*
Vitamin K2: 
Supports optimal calcium absorption and balance.*

Keeps your heart healthy by preserving blood vessel health and helping prevent calcium buildup or arterial stiffness.*

Helps protect against age-related cognitive issues and encourages memory recall.*

Enhances your natural stress response and helps you feel relaxed.*

Promotes the body's strongest immunity!*
Solar Power is the best vitamin D supplement because it combines vitamins D and K to provide your body with the most synergistic effects. Both vitamins are essential to so many functions in the body, and together, they offer even more benefits! From strong immunity and bone density to cognitive function and mood balance, there isn't much these vitamins can't help with! 
Make way for fewer sniffles and blues! Solar Power is the best vitamin D supplement to keep you fully charged and ready to face whatever life sends your way! 
Want help taking the next step toward better health and wellness? We're here to help! Send us an email at hello@livelyvitaminco.com!
---
Serving Size:  1 capsule
Servings Per Container:  varies by size
Ingredients:  Vitamin D3 (as Cholecalciferol), Vitamin K2 (as MenaQ7®)
Other ingredients:  Vegetable Cellulose Capsule, Microcrystalline Cellulose
VEGETARIAN | DAIRY-FREE | GLUTEN-FREE | SOY-FREE | NON-GMO
Made in the USA with globally sourced ingredients
---
*These statements have not been evaluated by the Food & Drug Administration. This product is not intended to diagnose, treat, cure, or prevent any disease.